we are pleased to offer NAEYC:
Private, EXCLUSIVE Ana G. Méndez University-BRANDED entry on L Street for a building-within-a-building environment;

Dramatic 3,384sf ground floor space with 18' Ceilings. You can construct a LOFT AREA with no additional rental charge. FREE RSF!!!

39,810 RSF on floors 1-3.
 
A COMPLETE TRANSFORMATION
$36M Renovation Underway
Adding TWO NEW FLOORS with an OCCUPIABLE PENTHOUSE;

Private rooftop terrace with communal indoor penthouse lounge;

All new floor-to-ceiling glass facade on the front AND back;

All new active chilled beam HVAC system with 88 units per floor;

Completely transformed lobby, elevators, restrooms and all common areas in the building;

Brand new, flexible and dynamic conference center on the main lobby level;

Dramatic, two-story fitness facility with new lockers/showers and equipment;

Pricing in the upper $50s to low $60s Full Service.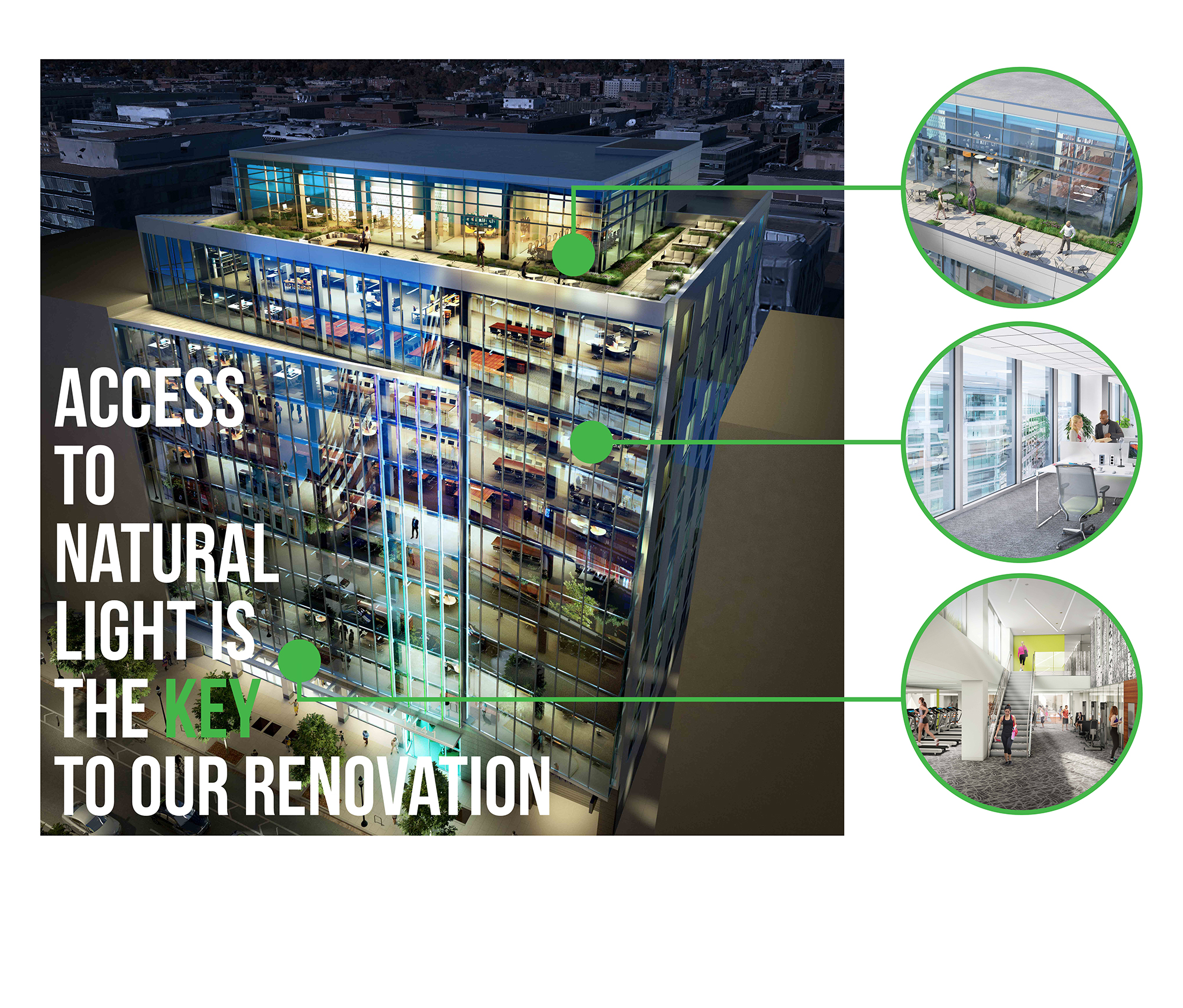 THE BONES
210,508sf Available on Floors 1-13.
Floors 2-10 | 18,500sf Floor Size.
Floors 11-12 (new floors) | 15,450sf Floor Size.
Occupiable Penthouse | 4,538sf Floor Size.
8'6" Finished Ceiling Height on Floors 2-12.
2 Levels of Underground Parking.
Four Full Service Elevators.
 
THE GUTS
Brand new active chilled beam HVAC.
88 individual units/floor.
100% outdoor air.
Every office is an on-demand heating or
cooling stand alone zone for HVAC (< 200 sf per zone).
250% more fresh air than required by code.
Flexible temperature settings (68F - 78F).
THE DEAL
Upper $50s - Low $60s per RSF, Full Service.
Tenant-Only Fitness Facility.
Dynamic, Flexible Conference Center.
Bike Storage Facility.
Best-in-Class Property Management.